Are you "too late?"
Are you past the age when it's still possible to manifest BIG dreams?
I mean…when you're bursting with energy in your 20's and 30's it's one thing…
You have your entire life ahead of you–it's easy to remain upbeat…
But can you really attract "it all"…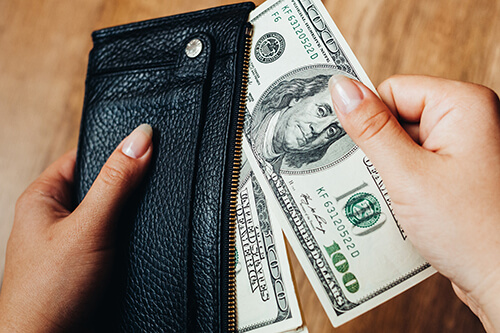 … Even after years of having been through "it all"…
All the hardships… all the struggles… all the "real world" life experiences you've endured?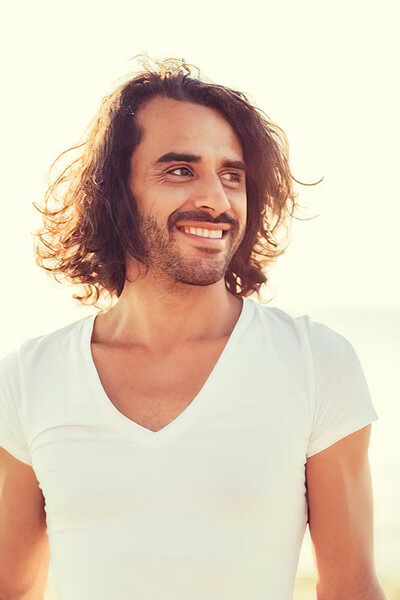 Hi, my name is Alexander Wilson, a manifestation coach with over 108,231 clients around the world, and the author of the international best-seller "Manifestation Magic."
And… if you've ever secretly felt like it's impossible for you…
Like your financial burdens… your health issues… all of life's disappointments….
Have caused you to fall too far behind…
And only an ACTUAL miracle will allow you to catch back up…
Then, I've got something to share with you that's going to change everything for you.
It's an inspirational story about a remarkable group of miracle workers…
33 ordinary women and men in their 40's, 50's, all the way up to age 87…
All doing what we're all told is "impossible."
The "Miracle 33" Celebrate Their Breathtaking Wins...
"...Exactly 4 days later i had a job offer... "
- Joann L., Member # 25
"...I experienced an immediate debt cancellation…"
- Moshay, Member # 19
"...great improvements in my health and more energy... I have had more money appearing. More laughs with my husband.;-)"
- Charlotte W., Member # 7
"...I had the most astonishing experience. The very first night, I was able to sleep like a baby in his cradle... and I woke-up without all the usual tension, like in my jaw, or in my neck, or in my back, or in my hands... that was a real relief..."
- Uta S., Member # 5
"I feel more connected to the universe than ever before ..."
- Uta S., Member # 5
"In just 1 week… I've had a $1,000.00 turn up out of the blue that I wasn't expecting.
- Sarah G., Member # 26
Read on for their secret to become your secret…
33 ordinary women and men in their 40's, 50's, all the way up to age 87…
All doing what we're all told is "impossible."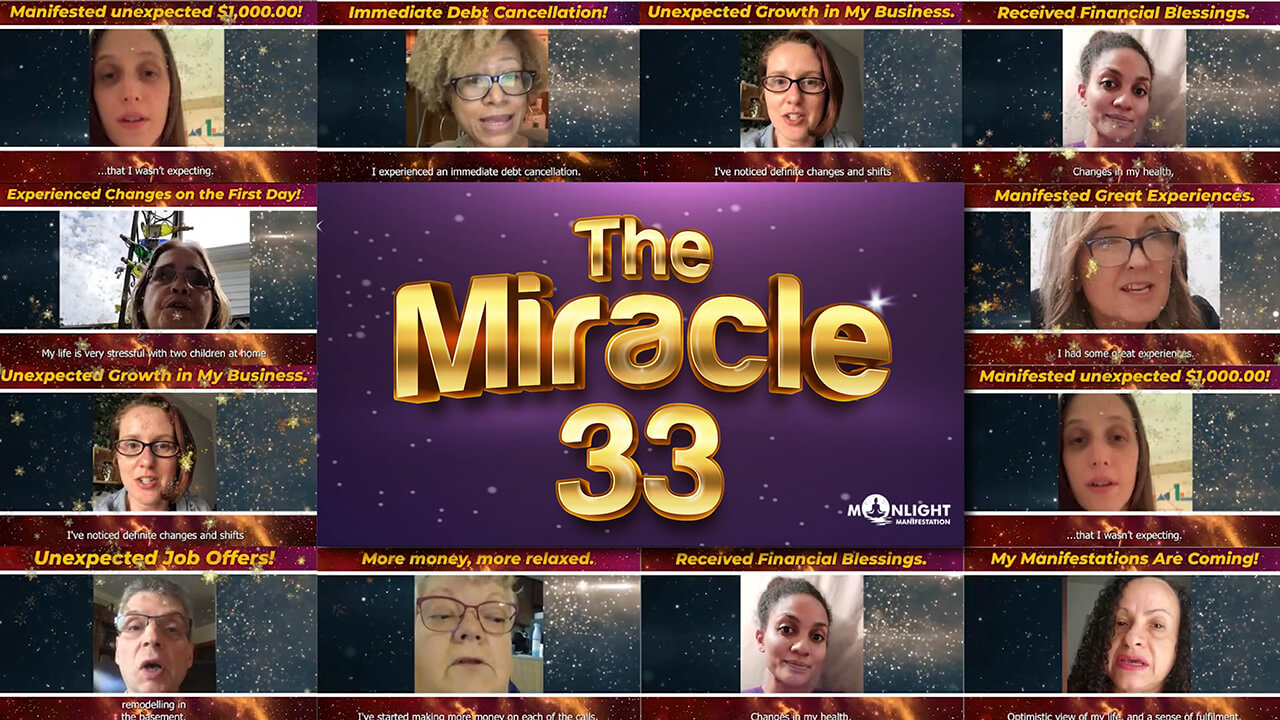 Despite their ages…
Often back-breaking debt…
Debilitating health issues…
And devastating life hardships…
Not to mention outside obstacles, like…
Skyrocketing gas prices… housing shortages… and double digit inflation…
This group of late-in-life manifestors are proving…